Not in Williamsburg, but close enough to warrant recognition. It's less than a 30 minute drive to the Noland Trail and worth it! Sat near the Mariner's Museum (another cheap option to look at).
Address: 100 Museum Drive, Newport News, VA 23606
Hours: Open sunrise to sunset.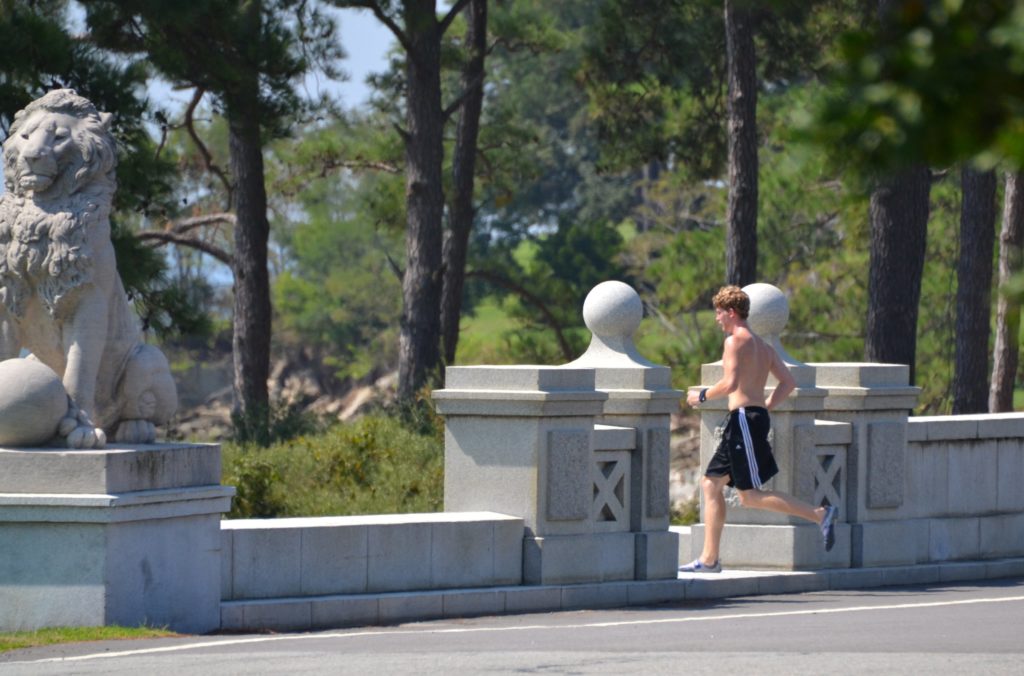 It's a 5.9 mile loop for running or walking. Moderately trafficked, peaceful, quiet, moderately trafficked, and ends at the Lion's Bridge, the perfect place for a picnic. And its free! Bikes are allowed around the area and we encourage you to bike the beautiful neighborhood, however bikes are not allowed on the trail.
Pets are allowed and people often bring dogs. Please pick up after your dog!